Klassiek op de Campus 2021 is planned for June 6th
The organisation of Klassiek op de Campus follows the news concerning the Corona virus closely. The health of the orchestras and the audience is of course our main concern, but we also want to be optimistic. We hope that on the 6th of June the situation will be improved enough for the festival, possibly on a smaller scale, to take place. Keep an eye on the site or our Facebook to stay up-to-date.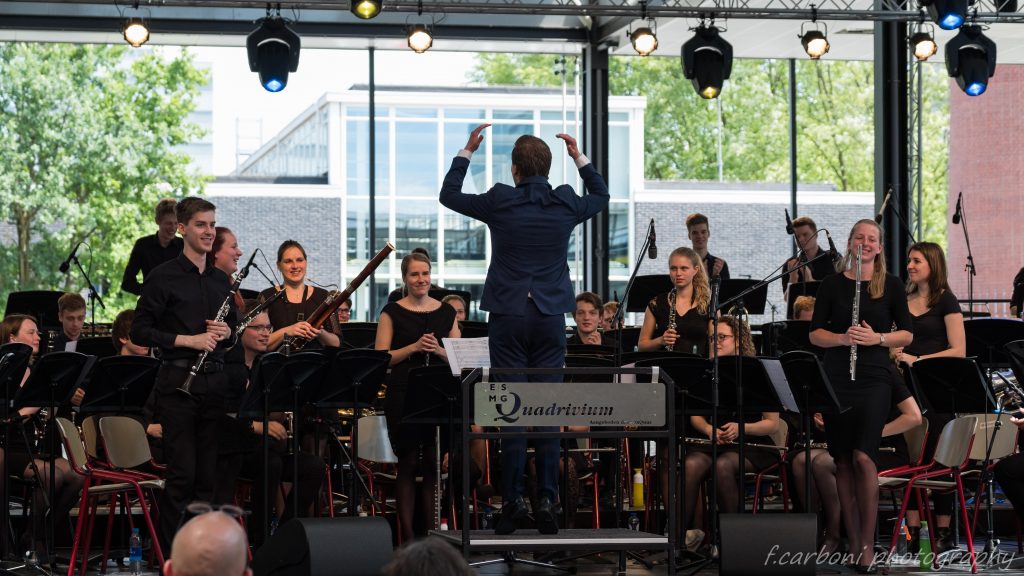 Klassiek op de Campus is a new festival for classical music that is free for all to visit. It is a replacement for the festival Muziek op de Dommel that was held for the last time in 2017. The festival is organized just like the first occurrences of Muziek op de Dommel by Quadrivium, the student music association in Eindhoven. Spread out over 3 stages, student orchestras and choirs from all over the Netherlands and outside will perform their repertoire. Aside from the music you can also enjoy food and drinks and children can play in the kids music garden. Read more about the origins of the festival.