Klassiek op de Campus 2020 cancelled!
You've probably heard a lot about it already, the Corona virus. The orchestras that would perform on our festival also have to follow the regulations of the national health authorities, which means they can't rehearse for a long time. This, and the insecurity about the further spread of the virus led us to the hard decision to cancel the instalment of 2020. This way we can guarantee the quality of the festival and the well-being of our guests and performers.
But don't be sad!
We're already busy with searching a suitable date in the summer of 2021 and because we have twice as much time to prepare everything it will also be twice as much fun! Keep a close eye on this website or follow our Facebook to stay informed about the date of this new instalment!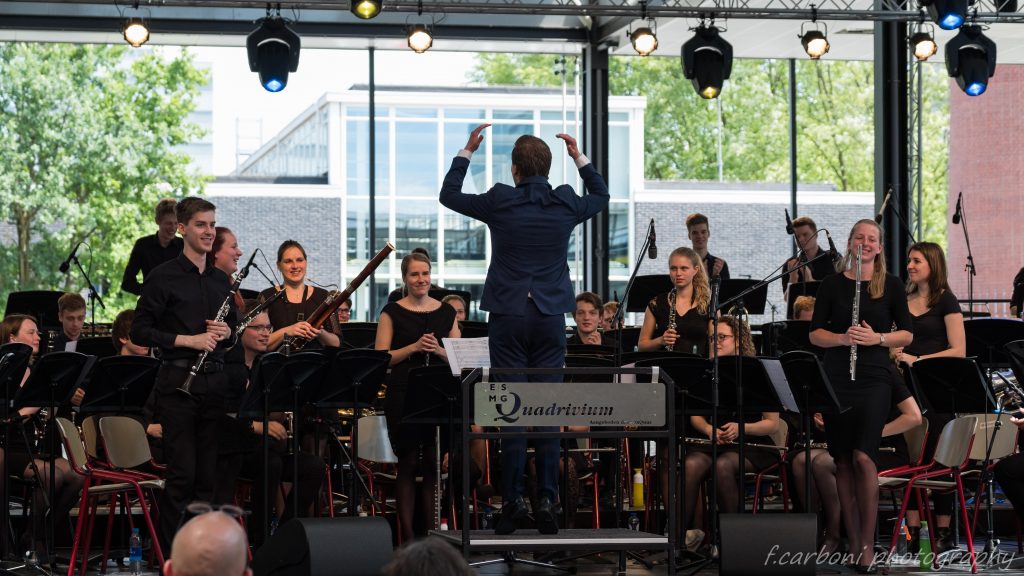 Klassiek op de Campus is a new festival for classical music that is free for all to visit. It is a replacement for the festival Muziek op de Dommel that was held for the last time in 2017. The festival is organized just like the first occurrences of Muziek op de Dommel by Quadrivium, the student music association in Eindhoven. Spread out over 3 stages, student orchestras and choirs from all over the Netherlands and outside will perform their repertoire. Aside from the music you can also enjoy food and drinks and children can play in the kids music garden. Read more about the origins of the festival.